Our business is water purification. We manufacture water filtration equipment.
Ecosoft is a private company founded by Mitchenko family. Our story began in 1991 when we created a small laboratory to perform scientific research and engineer water treatment solutions for the power and food industry.

In 1999 we became a partner and distributor of Dow Chemical's products. A year later we set up production and distribution of the whole range of products – from household water filters sold in supermarkets to solutions for large industrial projects – chemical and metallurgical works and power plants. In Ukraine we are a state contractor for water treatment.
Ecosoft is a WQA member since 2010. We educate partners and staff in our Water Treatment Academy to enhance their competence.
Today we employ 250 people, 40 of which are water professionals.
PRODUCTION AND PRODUCTS

Our professional R&D group developed one of Ecosoft's flagship products – Ecomix – softening and iron removing medium. Thousands of tons of Ecomix are sold in 36 countries.
Every year we develop and launch 5-7 quality products. Lean production and quality management system result in competitive prices.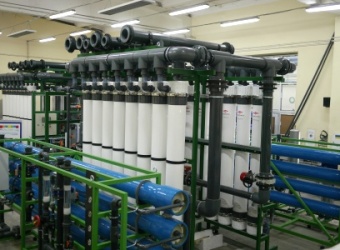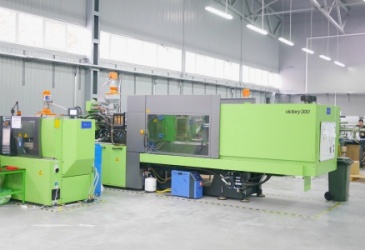 At our production site we transform raw materials into ready-made packaged products. Extrusion machines and injection equipment work around the clock.
Ecosoft engineers created a smart controller with internet access for our reverse osmosis systems and water vending machines which allows to manage your business online and save on service.
OUR CUSTOMERS
We develop turn-key engineering solutions for industrial clients (such as reverse osmosis and ultrafiltration) and provide modern software and service support.
We sell drinking water filters – jugs, RO systems and softeners – through professional channels: dealer network, retail chains and producers of other engineering products.
For our customers' convenience we set up production facilities in Ukraine and Germany and sales offices in Kyiv, Dusseldorf, Minsk, Chisinau, France, Canada and USA.
We invest in our partners – that's why they love to work with us.
Try our products and service and get your own experience!