Ecosoft Multimedia systems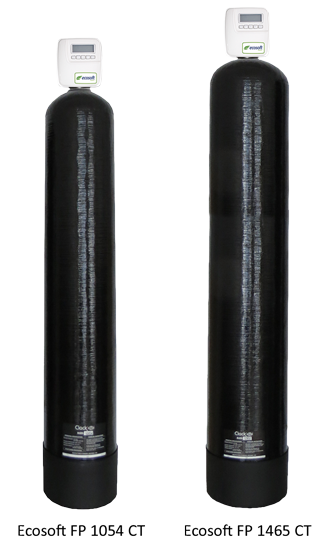 Download Ecosoft Catalogue — Residential Water Treatment Solutions
Applications: commercial and residential water treatment.
Filter media: Filter Ag Plus.
Control Valve: Clack WS1 CT (time controlled).
Removes: mechanical impurities – sand, clay, silt, rust, debris.
Description: removing of sediments with particle size up to 5 micrometers occurs during the contact of water with the special filter media based on clinoptilolite. For complete restoring of material properties periodic backwash is used.
Advantages:
effective water clarification and prolonged resource of the system due to high material contaminant capacity
high-performance – high treatment efficiency at high flow rates
ease to use – progressive multifunctional control valve does not require the consumer participation
environmentally friendly – no consumption of reagents during the entire cycle of system operation
Specifications
| | | | | |
| --- | --- | --- | --- | --- |
| Model | Nominal flow rate, m3/h | Media weight, kg | Backwash flow rate, m/hour | Water consumption for regeneration, m3 |
| FP 1035 CT | 0,6 | 28,3 | 30–35 | 0,5 |
| FP 1054 CT | 0,6 | 28,3 | 30–35 | 0,5 |
| FP 1252 CT | 0,9 | 56,6 | 30–35 | 0,75 |
| FP 1354 CT | 1,0 | 56,6 | 30–35 | 0,75 |
| FP 1465 CT | 1,2 | 85,0 | 30–35 | 0,9 |
| FP 1665 CT | 1,6 | 113,2 | 30–35 | 1,3 |