Ecosoft at Aquatech Amsterdam 2015
07/12/2015
Ecosoft took part in the 25th international exhibition Aquatech Amsterdam which took place in Amsterdam, The Netherlands, on 2–6 November 2015.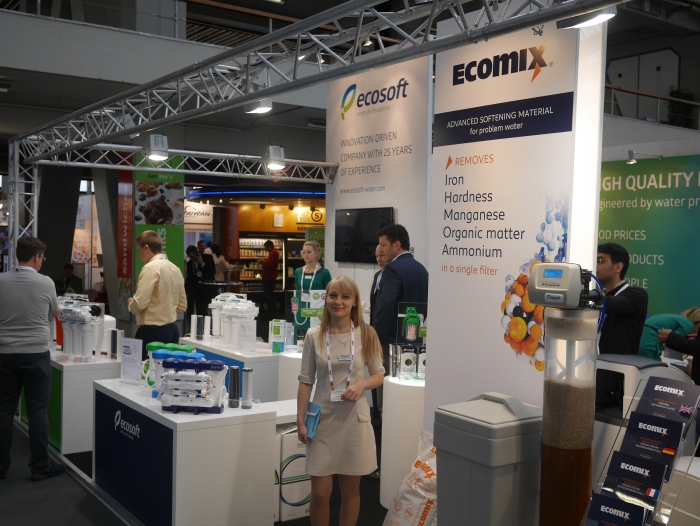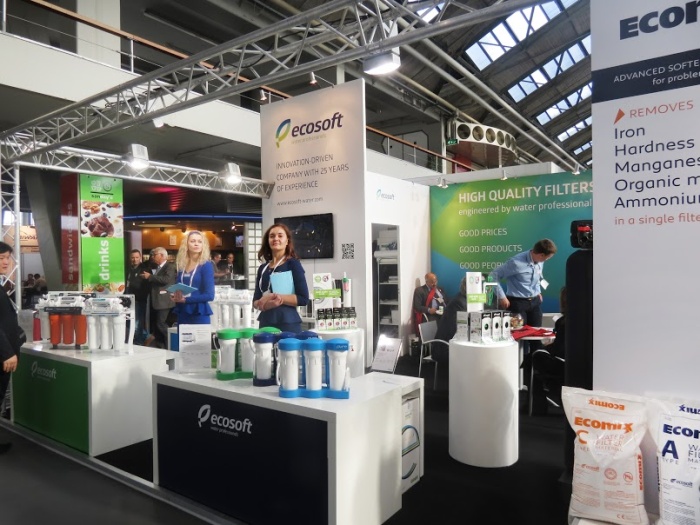 Ecosoft presented its best products which made a great impression on visitors because of the highest quality and innovative design developed by Ecosoft team of scientists, engineers and designers.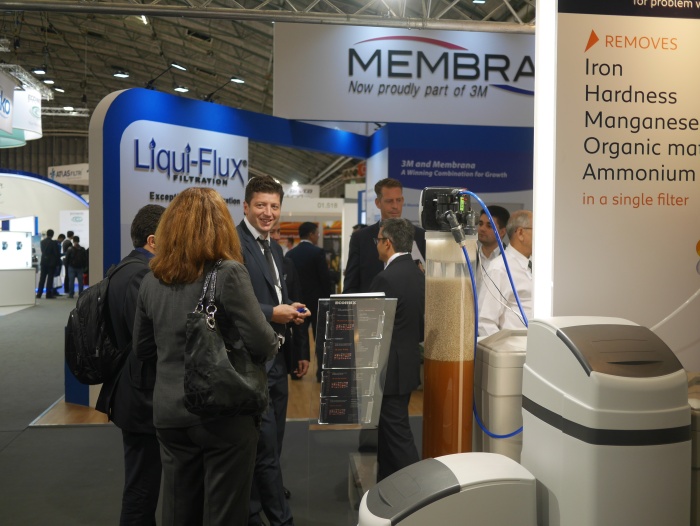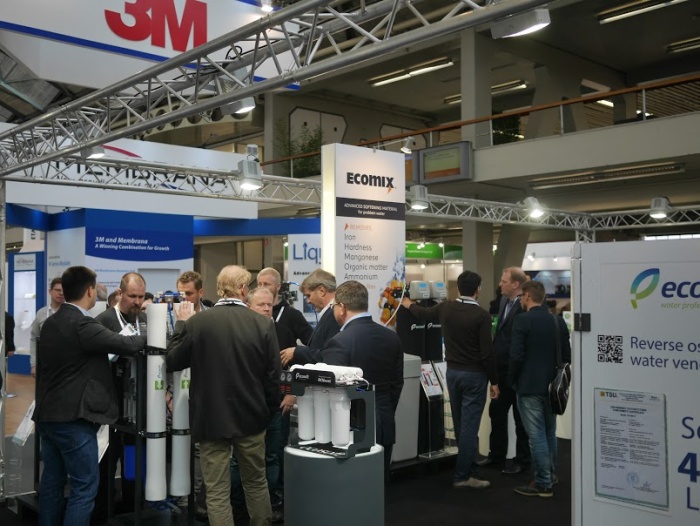 Company showcased well-known Ecomix advanced multi-purpose softening material for problem water which gained users' confidence all over the world since 1998.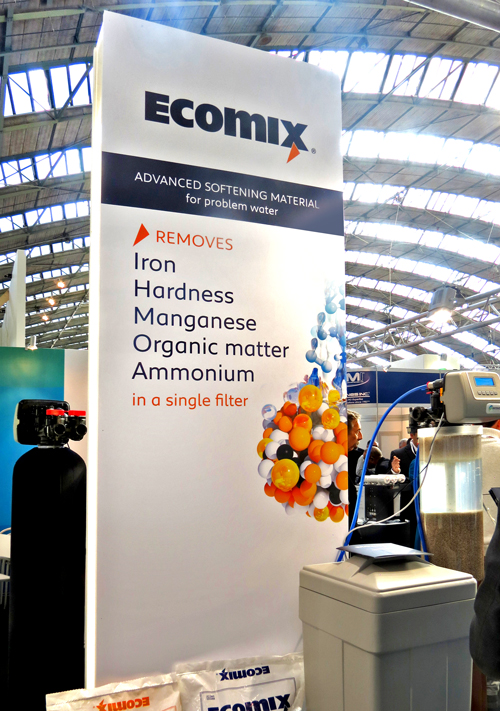 Ecosoft showcased its brand new products of 2015 which are new redesigned commercial RO systems, direct flow RO systems RObust on solid but stylish metal rack and innovatively designed P'URE domestic RO filters with 3 types of color scheme.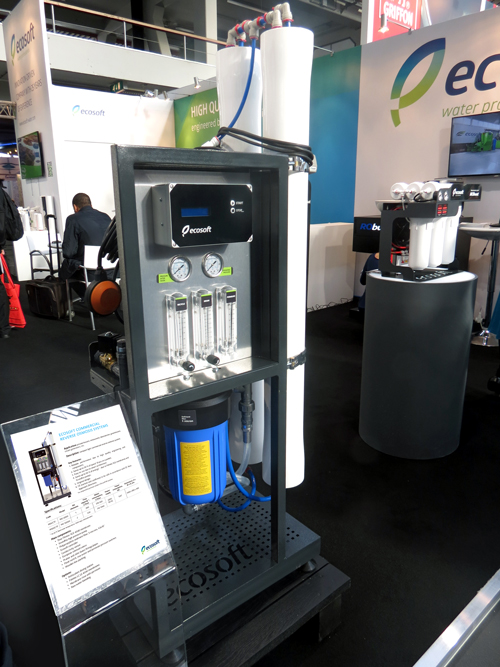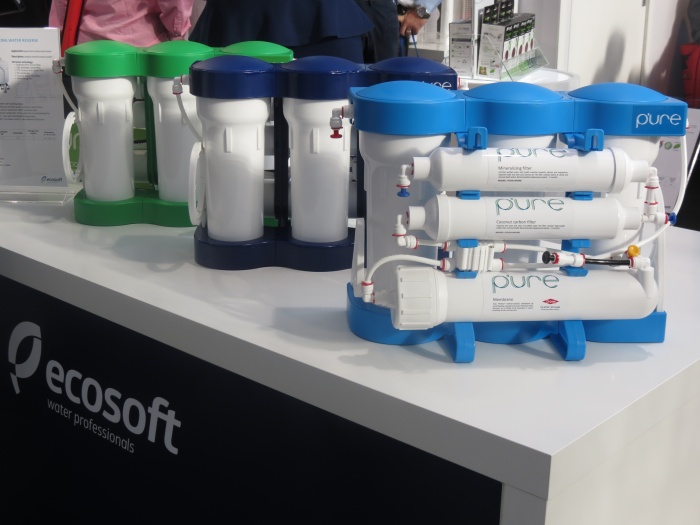 Also Ecosoft vending machine which is a turn-key high profitability business solution easy to operate with a smartphone was in constant attention of visitors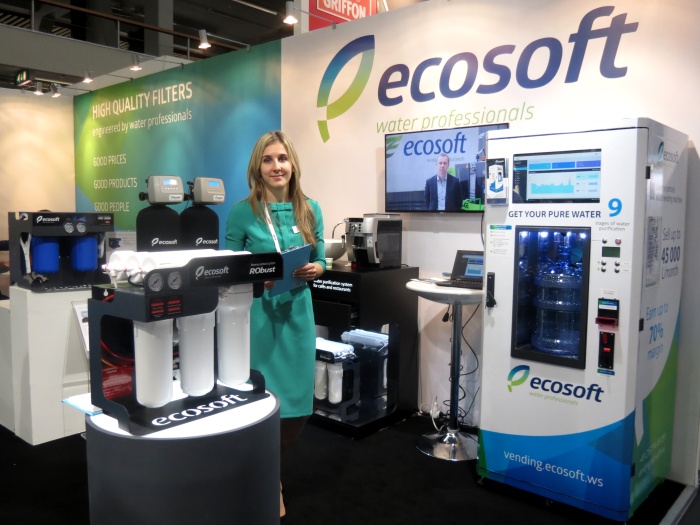 Point of use filters with Ecozon medium were met with a great interest. Ecozon is a phosphate-free environmentally friendly antiscaling medium for prevention of scaling and sediment deposition in boilers and washing machines.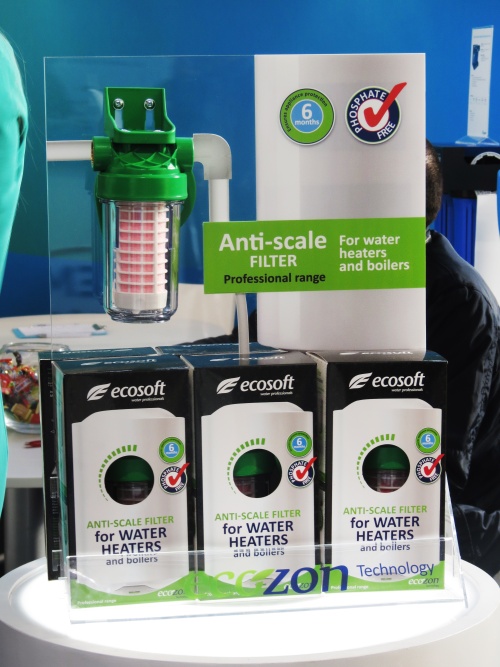 Innovation driven constant development of company was emphasized with new Ecosoft corporate style decoration of booth.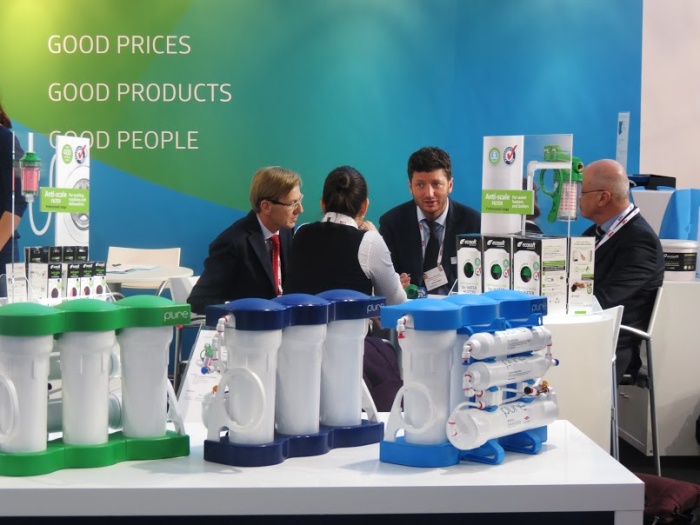 Aquatech Amsterdam is the largest European biannual water and waste water treatment solutions exhibition.
850 companies from whole world participated in Aquatech Amsterdam 2015 and there were more than 18 thousands of visitors during 4 exhibition days.