Ecosoft at "Aqua-Therm Kyiv 2016"
29/05/2016
18th exhibition "Aqua-Therm Kyiv", the annual meeting place for best Ukrainian and foreign manufacturers and suppliers of water purification systems, components and materials for water treatment, took place in Kyiv, Ukraine, on 17–20 May 2016.
Ecosoft booth on "Aqua-Therm Kiev 2016" attracted huge number of visitors including both participants and visitors.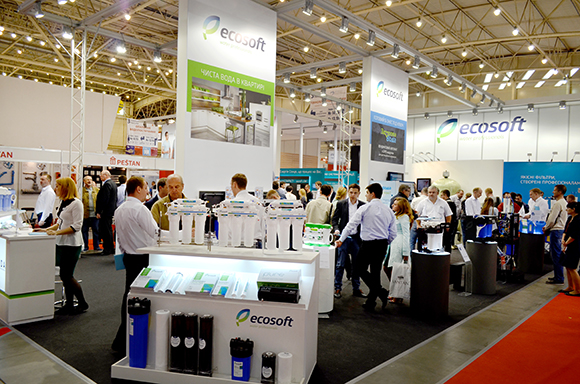 Complete range of reverse osmosis systems — from domestic to commercial scale was presented by Ecosoft. Updated reverse osmosis systems of Ecosoft MO series are possess several advantages: ease of use and maintenance, energy efficiency and modern design. The new design solution in RObust RO system was presented — unique cartridge for preparation of a truly delicious coffee through the optimal water composition. Innovative household reverse osmosis system P'URE with special cartridge MineralizingPLUS produces physiologically full drinking water.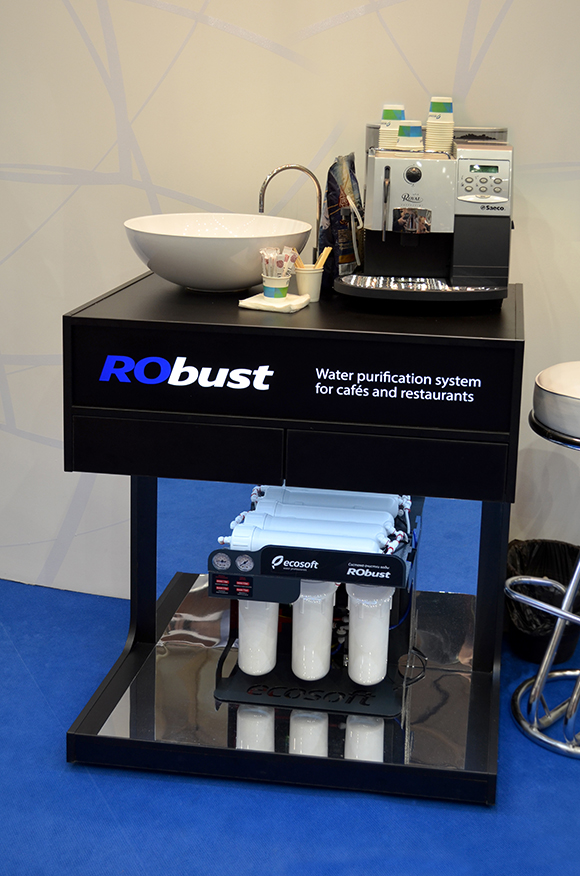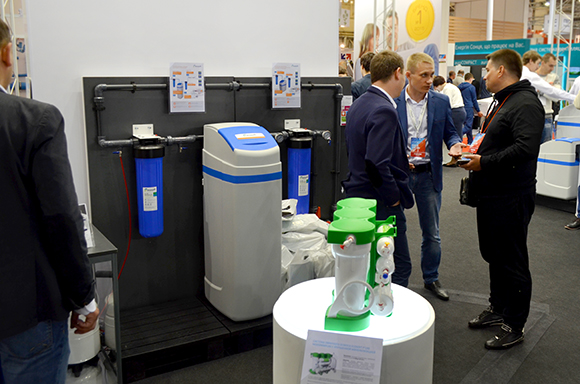 New cabinet type water treatment systems manufactured in the USA provide high performance with maximum compactness.
Another novelty of Ecosoft — ECOTRON wastewater treatment plant, which allows effective treatment of the waste water at an optimal price-performance ratio.
Vending machines which now are even more convenient for the consumers of pure water were presented at the exhibition in the new design.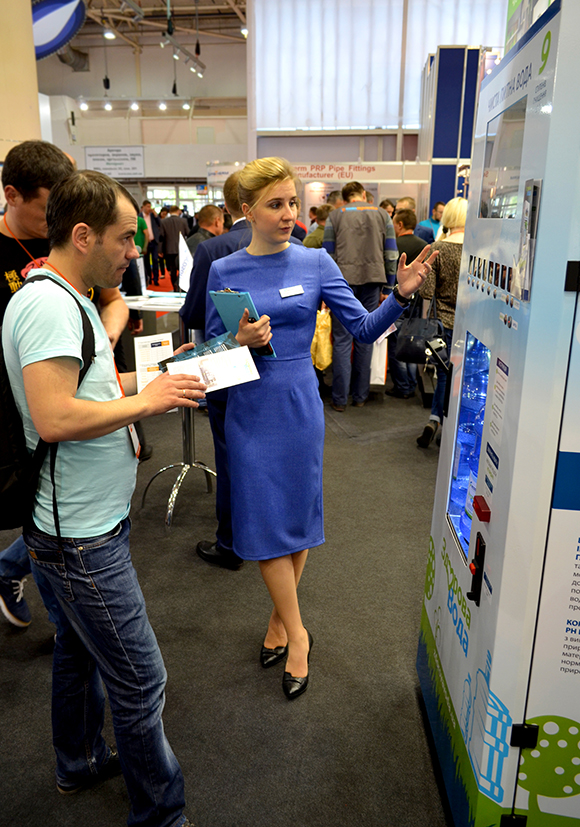 The business program of the exhibition included seminars of Ecosoft executives. Traditionally the certification exam for WQA certification level organized by WaterNet was held during the exhibition,.
Reference
Aqua-Therm Kyiv is the biggest event of the HVAC-industry in Eastern Europe. This year a record number of exhibitors participated in the event: 475 companies from 21 countries. During four days, "Aqua-Therm Kyiv 2016" was attended by over 24 000 specialists.