Drinking filters

Download Ecosoft Catalogue - Household Water Filters
Due to three stages of water treatment and highest grade materials used, Ecosoft drinking filters reliably remove most impurities and contaminants of tap water.
Tabletop Drinking Water
Filter Bob
Bob is a new trendy product developed by Ecosoft international R&D team.
The filter comes in three stylish color shades – glittering mango, lime and electric blue – appealing to design connoisseurs and young and active people!
BOB is powered by Ecomix technology.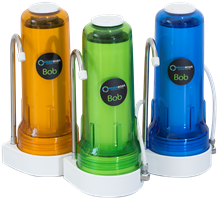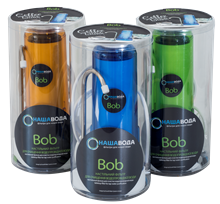 Ecosoft EcoFiber 3-stage water filtration system
An Alternative to Reverse Osmosis Systems and Ultrafiltration.
This product is a cutting-edge solution in water purification intended to replace domestic reverse osmosis and ultrafiltration filters. EcoFiber is a unique development – natural antibacterial nanofiber, protecting purified water from bacteria, viruses, pathogenic microorganisms, as well as antibiotics, petroleum products, pesticides, and heavy metals.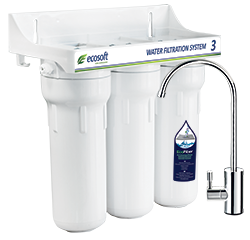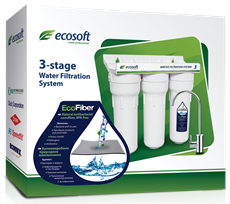 Drinking water filters Ecosoft 3
Three stage filtration
John Guest fittings is used
Spring water quality
Full set of accessories and fittings in the box
Manufactured in accordance with ISO 9001
Cartrige set Ecosoft 3
Unique, patented technology — Ecomix® inside
1st stage of filtration: removes calcium which forms deposits and total dissolved solids (partially)
2nd stage of filtration: removes iron, organic carbon, chlorine, colourness
3rd stage of filtration: removes organochlorines, bad taste and smell